What's Inside
London Heights
Jersey Blocks
Broken Glass
Singapore Towers
Jeddah Towers
Revitalize or Ruin?
Features News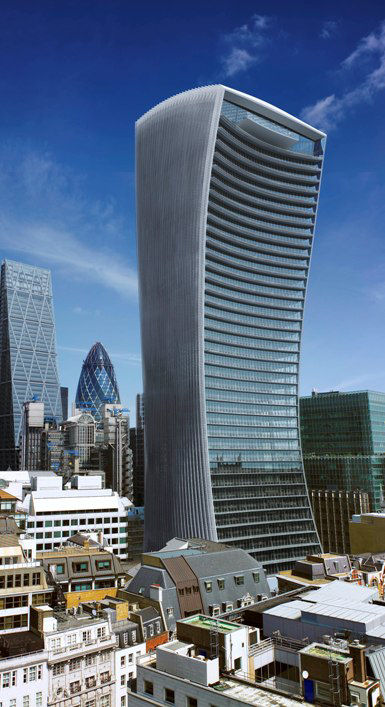 London Heights In the midst of ongoing plans to build the city of London taller and higher, the long awaited heritage White Paper was released. It proposes zones around 24 UK heritage sites where tall buildings cannot be constructed. This is an attempt by numerous parties to maintain current visuals from and by sites and has gotten extra publicity due to its direct impact on two large proposed projects: 20 Fenchurch Street (shown here) and Victoria towers. Link, Link (Victoria), Link (Fenchurch)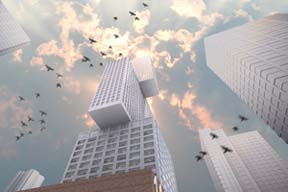 Jersey Blocks Architect Rem Koolhaas and associates present plans for New Jersey mixed-use high-rise development that will dramatically alter the Jersey skyline. 111 First Street includes a series of blocks stacked perpendicular to each other forming skyline terraces at each junction. The main structure is a concrete core rising through the middle and cantilevers to support the two top blocks. Link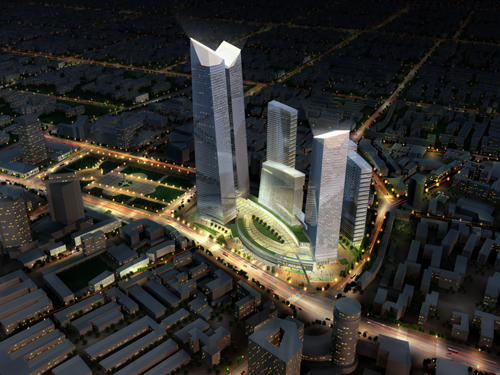 Broken Glass KPF designs the 920,000 square meter Hang Lung Plaza in Shenyang, China. The development includes two 300m towers and four smaller towers. The overall look resembles broken shards of glass which is emphasized by the facade and shape of the taller towers. Link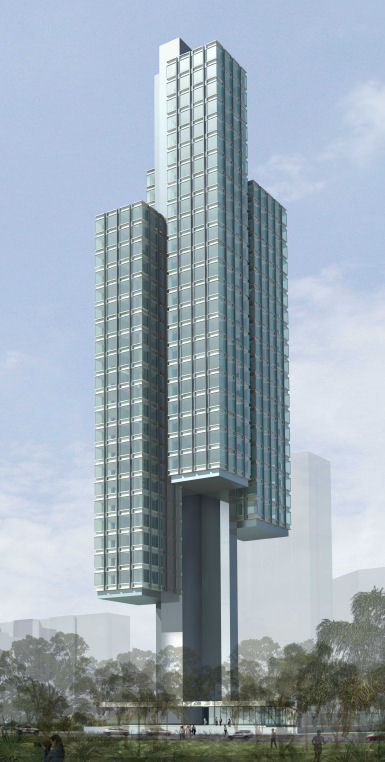 Singapore Towers Office for Metropolitan Architecture and developer Far East Organization team up to create a 36-story, 153m tall residential tower in Singapore. With suspended floors that hang off a central core and vertically offset towers, the project maximizes views and fits within building regulations. Ole Scheeren of OMA, says the "architectural and urbanistic concerns merge with mechanisms that create added value. The architecture, in this sense, goes beyond form and generates symbiotic qualities and limited ground interruption." Link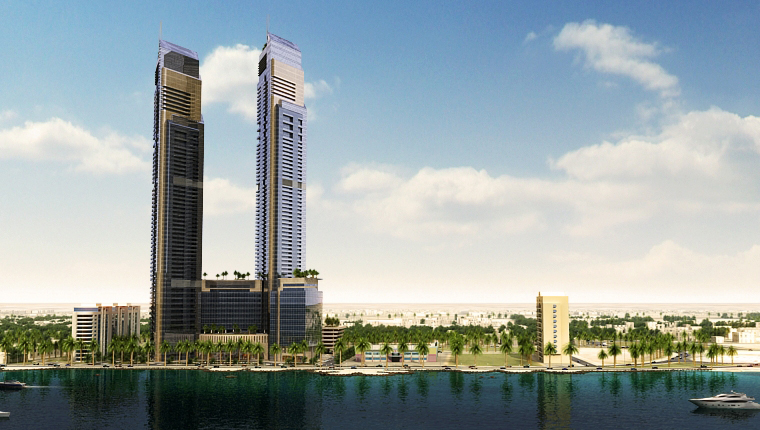 Jeddah Towers Cayan developers proposed the Lamar Towers in Jeddah, Saudi Arabia which includes 2 towers. The tallest will be 310m tall with 65 floors and the shorter tower only 58 floors. The two buildings rise above a podium level and form a V shape looking out into the Red Sea. If built, the towers would be the first skyscrapers in Saudi Arabia's western region. Link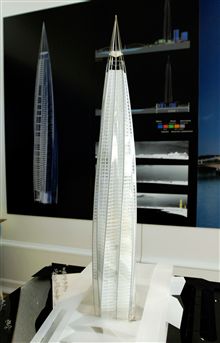 Revitalize or Ruin? Mixed feelings abound in St. Petersburg due to a newly planned 400m tall building which would house the state-controlled gas company Gazprom. The architect describes the building as "an organic, baroque composition" but many feel it is an intrusion on their low-lying community where churches are the only few tall buildings. It is hoped the new development will help revitalize the economy but others feel it will ruin the historical silhouette of the city. Link
News Bites
New York, NY
New 55-story tower to be New York's second tallest and most energy efficient office tower built. Link
Helmut Jahn discusses his views on sustainable, mixed-use design. Link
Boston, MA
Demolition of the Blue Cross/Blue Shield building and construction of new 80-storey high-rise is delayed. Link
London, UK
Rolfe Judd creates "futuristic retro" residential tower in London borough. Link
Artist Bruce McLean works with Alsop on a new tower with "Kandinsky-esque abstract shapes and squiggles." Link
Birmingham, UK
The 490ft V Building is being called the city's most ambitious development. Link
Hamburg, Germany
The new Elbphilharmonie Concert Hall will be built atop the existing Laeisz Concert Hall which was constructed in 1963. Link
Arhus, Denmark
Development of north harbor is to include trademark high-rise on one of seven man-made islands. Link
Dubai, UAE
Dubai may get world's tallest residential tower with the 516m tall Pentonium. Link
Arab Gulf
Report commissioned to generate data on climate and wind predictions for the Gulf region Link
Kfar Kassem, Israel
First residential tower in Israel to be built at a height of 120m. Link
Hanoi, Vietnam
Hanoi City Complex is presented as a 65-story high-rise located in the Ba Dinh district. Link
Brisbane, QLD
Planned tower would cast shadow over Botanical Gardens and sparks concern. Link
Surfer's Paradise, QLD
$850 million, 77-story Soul skyscraper to begin construction this month. Link
Offbeat News
IPod inspired IPad is a 23-floor residential tower that mimics an IPod sitting in its charger. Link
Thumbnails in this newsletter are the property of the entities whose articles we link. A special thank you to World Architecture News and Skyscraper News for their ongoing support and photo usage permission.
CTBUH Tall Building News is a monthly round up of Tall Building news from around the world for CTBUH members. The editors, Natalie Brush and Antony Wood, welcome comments, ideas and contributions. Please reply to: info@ctbuh.org
Please note: The CTBUH does not in any way endorse the views or contents of the web pages. It is also not responsible for the content of external sites.
This email is intended solely for the use of the individual or entity to which it is addressed. If you have received this email in error please notify the sender.