UPCOMING EVENTS
CIB-UNSBCI meeting (TG 70)
04 Nov 2008, Kuala Lumpur
SEF Fall Lecture: "Khan's Vision"
13 Nov 2007, Chicago, USA

The Structural Engineers Foundation will host a lecture "Khan's Vision" by Mr. Mark P. Sarkisian of SOM on that will explore Fazlur Khan's creative vision of structural engineering through his work at SOM and the lasting impact that it has had on the profession...

More

IFHS Tall Building Conference
10-12 Dec 2007, Chicago, USA

The theme for the conference is:

Innovations in Conquest of Vertical Space – Reaching for the Skies

. Organised in association with The International Federation of High-Rise Structures (IFHS), it will be the 8th time that this conference has been held around the world, with the previous venues being Bangalore, Singapore, London, Kuala Lumpur, Madrid, Toronto and more recently Dubai....

More

Lehigh Khan Lecture Series
Bethlehem, USA
CTBUH 8th World Congress
03 Mar 2008 - 05 Mar 2008, Dubai

Dubai: "Tall & Green: Typology for a Sustainable Urban Future". Visit

here

to register or for program information and updated details

IABSE Congress
17 Sept 2008 - 19 Sept 2008, Chicago

"Creating and Renewing Urban Structures - Tall Buildings, Bridges and Infrastructure", Chicago, Illinois. For more information visit

here
NEW MEMBERS
Supporting Contributor


Webcor Builders
UPGRADED MEMBERS
Supporting Contributor


Aedas Ltd.
Donor


Pan Arab Consulting Engineers
Contributor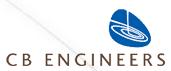 CB Engineers
JOIN THE COUNCIL
If you would like to join the Council, please visit our
web site
to learn more about membership levels and the associated benefits.
GET INVOLVED
The Council is always in need of help and volunteers - whether you are active professionally, still in college or retired. If you would like to get more involved with the Council, please contact us
here
TOP NEWS
CTBUH 6TH ANNUAL AWARDS DINNER
CTBUH 8TH WORLD CONGRESS

Chicago, IL Oct 25, 2007

The 2007 CTBUH Sixth Annual Awards dinner was a great success, with over 200 people in attendance at the sold-out event. Honoured for lifetime achievement were Lord Norman Foster (Lynn S. Beedle Award) and Dr. Farzad Naeim (Fazlur R. Khan medal), whilst the two inaugural 'team awards' went to the Beetham Hilton Tower, Manchester, UK for 'Best Tall Building' and the Hearst Tower, New York for 'Best Sustainable Tall Building'. Also honored were new CTBUH Fellows Leslie E. Robertson and Chandra K. Jha. A full review of the awards dinner will be released on the

awards

section of the CTBUH web site soon

Dubai, UAE Mar 3-5, 2007

Following last month's submission deadline and the massive over- subscription of papers, the peer review process is now almost complete. Chair of the Scientific Committee Antony Wood reports that the quality of papers could hardly be higher. The speaker program will be confirmed by the end of November. Additional sponsors since last month include Gale International at Gold, Woods Bagot at Silver and Turner at Silver + Exhibition . Meanwhile, the early bird registration deadline of 30th November is fast approaching. Register soon at

www.ctbuh2008.com
INTERNATIONAL TALL BUILDING NEWS

DALIAN TOWERS

You may not have heard of Dalian but a super tall high-rise has put it on the map. Construction of this 60+ story building began with excavation of the basements and foundation work is set to begin around Christmas, Cutting through the sides of the structure are atriums that house sky gardens that animate the facade......

link

AJMAN "JEWEL IN THE CROWN"

The smallest state in the United Arab Emirates to host a regeneration of its marina via an HOK master plan. Distinctive towers are inspired by dancing forms of the region and express the structural system with a diagrid exterior that also reduces thermal gain.....

link

LOUISVILLE LANDMARK HALLMARK

The Museum Plaza's unique design with exterior angles elevators that take you to a 25th floor lobby will receive a similarly unique groundbreaking ceremony. A 20-ft long, 400-lb shovel will be hung from a 200-ft crane and will be dropped to kick-off the construction of this Kentucky skyscraper......

link

DUBAI REACHING FOR TALL & GREEN

The Lighthouse, a 66 storey beacon by Atkins, will be the largest attempt at green design in Dubai by cutting energy costs by 65% and water consumption by 40% Plans to accomplish this includes ideas such as four-thousand solar panels and three wind turbines. The two sides of the structure will also bring cool air from the top of the building to the circulate and reduce air-conditioning requirements.......

link

ONE RINCON HILL BENCHMARK

Atop one of San Francisco's hill will sit the Rincon Hill condominium high-rise - labeled a pioneer in engineering and architectural design. Built within a high seismic area, the structure will utilize tuned mass dampers, buckling restrained braces and outriggers .....

link
NEWS FROM THE COUNCIL
Chairman's Message

Welcome to our new format Newsletter that combines the Tall Building Newsletter and CTBUH Email Update...

more

Resource Donations

We are delighted to announce the donation of several significant collections to the CTBUH Resource Center ...

more

SEF Fall Lecture

"Khan's Vision" by Mark Sarkisian, Partner at SOM, in Chicago on November 13, 2007....

more

Sponsor a CTBUH Web Page

The Council is working to create an online tall building Knowledge Base - and we need your help and expertise...

more

CTBUH Steering Group

A successful Steering Group meeting took place at the end of October to help direct the Council in its initiatives....

more

CTBUH in Towers Magazine

Antony Wood discusses a perceived boom in the green design of tall buildings (page 11). ....

more
OTHER INDUSTRY NEWS
UN Partners with UBC to create online guide to healthy cities. more
DAMAC Set New Development Record. more
Ultramodern skyscraper to be built in Warsaw. more
Eurasia Rises In The East. more
Perkins + Will Debunks Antilia Myths. more
The Cayan Developed Infinity Tower wins "Best High Rise Architecture" title. more
Halvorson and Partners Celebrate Ground Breaking on Russia Tower in Moscow. more
Are high-rises green? more
The Tower An Anachronism Awaiting Rebirth? more
Sears Tower may get sibling. more
Skyscraper Museum. more
Tsunami machine creates monster waves.more
Architect proposes Stockholm skyscraper. more
KPF Super Tall To Partner Empire State Building. more
Is it too late to counter Climate Change? more
How high and how safe? (editorial). more
New Moscow Skyscraper Uses DuPont Innovations to Enhance Energy Efficiency. more
Zaha Tower Flows Into Marseille. more
V Building gets the go-ahead. more
Foster + Partners to design a mixed-use district for Singapore. more
The Broadway Leaf In Detail.more
Skanska to Develop $498M London Skyscraper. more
ACEROs Dubai Tower Win. more
Disclaimer:
CTBUH does not necessarily endorse the views or content of the external web sites linked in the newsletter. Thumbnails in this newsletter are the property of the entities whose articles we link. A special thank you to
World Architecture News
and
Skyscraper News
for their ongoing support and photo usage permission.
To
subscribe
to the newsletter, visit
here
.To
unsubscribe
to the CTBUH Tall Building Newsletter, please click %%unsubscribelink%%
CTBUH, S. R. Crown Hall, Illinois Institute of Technology, 3360 S. State Street, Chicago, IL 60616 phone: 312-909-0253 fax: 610-419-0014 email: info@ctbuh.org web: www.ctbuh.org