UPCOMING EVENTS
Vertical Cities: Hong Kong & New York
17 July 2008 - Feb 2009, New York

Vertical Cities will examine the parallels during two major development booms and defining moments in the vertical identity of each city: New York in the 1920s and 1960s and Hong Kong in the mid-1980s-1990s and today For more information visit

here

Sydney seminar on the Seismic Design of High-Rise Buildings
7 Aug 2008, Sydney

The objective of this Guide is to set out best practice for the seismic design of high-rise buildings for use in any seismic region of the world. For more information visit

here

IABSE Congress
17 Sept 2008 - 19 Sept 2008, Chicago

"Creating and Renewing Urban Structures - Tall Buildings, Bridges and Infrastructure", Chicago, Illinois. For more information visit

here

Architectural Record Innovation 2008
7 Oct 2008 - 8 Oct 2008, New York

The Net-Zero Energy Buildings Conference". CTBUH Executive Director Antony Wood to speak on 'A Tall Order - Skyscrapers and Zero Energy' For more information visit

here

Moscow Conference
22 Oct 2008 - 24 Oct 2008, Moscow

This International Conference, supported by the CTBUH, takes place as Moscow experiences an exciting boom in high rise construction and will focus on a range of tall building related issues...

more

CTBUH 2008 Awards Dinner
20 Nov 2008, Chicago

The CTBUH issues eight Tall Building awards annually six recognizing excellence in design and construction and two established lifetime achievement awards...

more
CTBUH IN THE MEDIA


"Terrace Envy: Outdoor Space at Height" - E RealEstateExec Online, July 11, 2008.


"Guidelines Drawn up to Safeguard Tall Buildings" Gulf News, July 11, 2008


"Seismic Design Experts Assess Earthquake Building Codes for High-Rise Structures" - Building Design + Construction, July 1, 2008.


"When Bigger can be Better" - Construction Week, June 28 - July 4, 2008
To see more CTBUH in the Media articles, click here.
NEW MEMBERS
Donor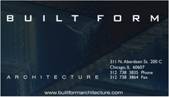 Built Form
Participant


Vanguard Realty Pvt. Ltd.
COUNTRY LEADERS NEEDED
We are currently looking for a leader for each country whose responsibility it would be to help maintain the list as well as keeping the Council up to date on activities within their respective country. If interested please contact
here
GET INVOLVED
The Council is always in need of help and volunteers - whether you are active professionally, still in college or retired. If you would like to get more involved with the Council, please contact us
here
TOP NEWS
Tall Building Design Research Projects Now On-Line
Moscow Gaining Height Conference

The CTBUH is involved in many tall building design research projects, in conjunction with higher-education institutions around the world. These include the Illinois Institute of Technology in Chicago, the University of Nottingham in the UK and the Technical University of Munich in Germany. To view the cutting-edge design research projects on-line click

here

.

This International Conference, partnered by the CTBUH, takes place as Moscow experiences an exciting boom in high rise construction. Key speakers include David Scott (CTBUH / Arup), Antony Wood (CTBUH / IIT), Alexander Kouzmin (Moscow City Chief Architect) & Sergey Polonsky (Mirax Group President). To view the conference website and download the brochure click

here
INTERNATIONAL TALL BUILDING NEWS

North Korea 'Hotel of Doom' Wakes from it's Coma

The infamous 105-storey Ryugyong Hotel is back under construction after a 16-year lull in the capital of North Koreas. According to foreign residents in Pyongyang, Egypt's Orascom group has recently begun refurbishing the top floors of the three-sided pyramid-shaped hotel whose 330-metre (1,083 ft) frame dominates the city's skyline...

link

It's a Jungle Up There

Set within a master plan by the architect Zaha Hadid, Fusionopolis designed by Ken Yeang will be Singapore's most eco-friendly building. Like Britain, Singapore has set rigorous standards for the environmental performance of new buildings, and Fusionopolis aims to achieve top marks in this area....

link

Leeds Lumiere Towers Put on Hold

Leeds skyscraper development, the 172 meter tall Lumiere, has been put on hold until economic conditions improve as the amount of available buyers for city center apartments has all but dried up in the past few months...

link

580 m Shanghai Dragon to be China's tallest skyscraper

The new Shanghai Center—a 580 meter skyscraper—will begin construction this year according to reports in Chinese media. Nicknamed the Shanghai Dragon, the building's design by the architectural firm Gensler was selected in a competition, beating a design by Foster + Partners...

link

Rotating Tower design will begin construction in the next few weeks

Rotating Tower, designed by Italian architect David Fisher, is expected to move from design to reality in less than two years. The design, in collaboration with British firm Dynamic Architecture Group, will be premiered in two locations: Moscow and Dubai...

link

Designs Unveiled for Tower above Port Authority Bus Station in New York

The on-again, off-again plans to build an office tower over the north wing of the Port Authority Bus Terminal took at least a conceptual step forward on Thursday with the unveiling of competing designs by three leading architectural firms....

link

Click here to go to the CTBUH news archive for more current international tall buildings news coverage
NEWS FROM THE COUNCIL
Chairman's Message

In today's digital age architects and engineers are able to produce images of buildings and cities that offer compelling visions of the future. Looking at the people walking around the building of your dreams it is sometimes difficult to believe that it is not real....

more

CTBUH Appears on the Milt Rosenberg Radio Show

CTBUH Exec. Director Antony Wood, Chicago Tribune Architecture Critic/ Blair Kamin, Author Jay Pridmore discuss the global boom in high-rise construction, sustainability and the future of the tall building ...click

here

to listen

Videos from Dubai Congress On-line
Seismic Design Seminar in Sydney

Andrew Whittaker, Co-Chair of the CTBUH Seismic Design Working Group, will present the group's recommendations for the seismic design of high-rise buildings to the Sydney building community on August 7th…

more

New CTBUH Country Leader for Canada

The CTBUH welcomes Barry Charnish, Senior Principal at Halcrow Yolles, as its newest country leader. Barry's area of expertise includes structural steel, reinforced and post tensioned concrete, as well as hybrid high-rise structures...

more

CTBUH Staff Positions

Interviews for the three new full-time staff positions - a Research Manager, a Communications Manager and a Production Assistant - took place on 31st July. Announcements on the new staff will be made in next month's newsletter....

more
OTHER INDUSTRY NEWS
Faridabad to have world's best green building...more
State is first to OK green building standards (California)...more
Tower Hamlets Approves Twisting Docklands Tower...more
Dunne faces 'Battle for Ballsbridge'....more
New Italian Eco Development by Foster + Partners....more
Fire safety proposals at NYC construction sites...more
Praguescape: New obstacle for skyscraper project....more
Reimagining The Skyline (Philadelphia)...more
Environmentally Friendly Method for Dismantling a High Rise Building...more
Town's only way is up (London)...more
Tapering Quartet Of Towers Proposed In Belgrade...more
Task force to work on zero-carbon target (UK)...more
XERITOWN: New Sustainable Urban Complex for Dubailand...more
In Changing Face of Beijing, a Look at the New China...more
Row erupts over 'secret' plan for East End towers (London)....more
Skyscrapers to rise above inflation, say developers...more
KPF Plan Wall Street Of Chongqing...more
Architect Supports Changes to Times Tower....more
In D.C., Let's Build a Skyscraper -- or Two...more
Coming soon, a bona fide Rosslyn skyscraper....more
HABITAT 2020: Future Smart 'Living' Architecture...more
Paris mayor proposes high-rise changes to city skyline...more
Herzog And De Meuron Wriggle Into Basel...more
Masdar video fly-through ...more
Energy-efficient apartment designs in Changsha...more
'Not manly enough': Berlusconi's verdict on Libeskind work (Milan)...more
China issues guidelines on post-quake reconstruction...more
Two towers for Rome...more
9/11 third tower mystery 'solved'...more
'Appalling' skyscraper now 'slim and elegant' (Brisbane)...more
Zaha Designs Another Moscow Tower...more
Star architects bid to design new center for South Korean capital as 21st century model city...more
Skyscraper developer faces £600,000 bill for 'fresh air' (Liverpool)...more
A plethora of design innovation commended in RIBA International and National Awards...more
Stern's Brompton Is Pre-War Elegance, Newly Minted...more
Breaking the mold (Beijing)...more
Towards wiser water strategies...more