UPCOMING EVENTS
IFHS Tall Building Conference
10-12 Dec 2007, Chicago, USA

The theme for the conference is:

Innovations in Conquest of Vertical Space – Reaching for the Skies

. Organized in association with The International Federation of High-Rise Structures (IFHS), it will be the 8th time that this conference has been held around the world, with the previous venues being Bangalore, Singapore, London, Kuala Lumpur, Madrid, Toronto and more recently Dubai....

More

Earthquake Engineering Research Institute
06 - 09 Feb 2008, New Orleans

"Hurricane Katrina: Lessons for Earthquake Risk Reduction" is the theme of the 60th Annual Meeting. Visit

here

for more information.

Lehigh Khan Lecture Series
Bethlehem, USA
CTBUH 8th World Congress
03 - 05 Mar 2008, Dubai

Dubai: "Tall & Green: Typology for a Sustainable Urban Future". Visit

here

to register or for program information and updated details

IABSE Congress
17 Sept 2008 - 19 Sept 2008, Chicago

"Creating and Renewing Urban Structures - Tall Buildings, Bridges and Infrastructure", Chicago, Illinois. For more information visit

here
NEW MEMBERS
Supporting Contributor


CB Richard Ellis


Kohn Pedersen Fox Associates P.C.
Donor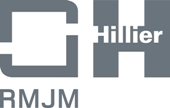 RMJM Hillier
GET INVOLVED
The Council is always in need of help and volunteers - whether you are active professionally, still in college or retired. If you would like to get more involved with the Council, please contact us
here
TOP NEWS
CTBUH WILEY JOUNRAL INAUGURAL EDITION
CTBUH 8TH WORLD CONGRESS

The on-line version of the CTBUH inaugural multi-disciplinary annual special edition of the John Wiley journal 'The Structural Design of Tall and Special Buildings" is now published on-line

here

. Containing papers as diverse as the Design of Eco-towers (Dr. Ken Yeang), the structural design of the Burj Dubai (William Baker of SOM) and the Economics of Tall Buildings (Alastair Collins / Steve Watts of Davis Langdon), physical copies will be posted to members in good standing in the New Year.

Dubai, UAE Mar 3-5, 2007

November 30th marked the end of early bird registration for the Congress and the confirmed program will be published in the next week. Registrations are gathering pace, with organizations like Atkins recently registering 10 delegates alone. The technical visits for the afternoon of Tues 4th March are also filling rapidly. As space on these tours is limited, register soon if you wish to take advantage of visiting one of these seminal projects; the Burj Dubai, Emirates Towers, Palm Jumeirah, the Burj Al Arab, and the Index Tower. Register at

www.ctbuh2008.com
INTERNATIONAL TALL BUILDING NEWS

Asymptote to Spice Up Penang's Skyline

Government officials are hoping that 21st-century vanguard architecture and luxurious beachfront resorts will once again draw international visitors to the island. Asymptote drew on Penang's heritage of Chinese, Indian, and Arabian influences to create fenestration patterns inspired by arabesque motifs.......

link

Proposed 1,000 foot skyscraper in Brooklyn

The City Tech Tower by Italian architect Renzo Piano would rise up to 1,000 feet tall, by some estimates, on Jay St. and include a mix of residential, commercial and office space for New York City College of Technology......

link

Samsung Consortium Chosen to Build Yongsan Int'l Biz Zone

A consortium led by Samsung Corporation and National Pension Service was selected as a priority bidder for the construction of an international business zone in central Seoul, which would include a landmark skyscraper......

link

High-rise Paris comes a step nearer

The Mayor of Paris has re-ignited debate over high-rise buildings in his largely low-rise city, after unveiling plans for several skyscrapers. The Bertrand Delanöe vision, presented on Wednesday with drawing by 11 architects, would all breach a bylaw he introduced only last year which sets a maximum inner-city building height of 37 metres.......

link

Midtown Manhattan is an urban icon

With his design for the Tower Verre, Jean Nouvel proposes to take the strict respect of the zoning envelope to the point where its shape becomes the tower itself.......

link
NEWS FROM THE COUNCIL
Chairman's Message

There are two types of things that you don't know; the type you know you don't know and the type you don't....

more

Country Leader News

The Saudi Capital market Authority is in the final process of selecting a design firm to design the the CMA ...

more

Steering Group Summary

October 25th marked the annual Steering Group meeting which brought twenty-five CTBUH members...

more

Awards Dinner Summary

Now in its sixth year, the CTBUH Annual Awards Dinner took a major step up in its scope and format ...

more
OTHER INDUSTRY NEWS
Skyscraper Museum Exhibition...more
City of the big buildings...more
Skyscraper gets go-ahead despite Sky City protest...more
Plans for Warsaw Ghetto Skyscraper Unveiled...more
Kuwait Burj-beater plans get green light...more
High-rise fears - Bahrain's building surge 'needs a masterplan'...more
World's first seascraper?...more
Next-door condo owners in dispute with Spire developer...more
Surrey high-rise sells out in 30 hours...more
Construction begins at Shenzhen Stock Market...more
The power of the tower- the New York Times Building...more
SOM Aim For Hudson Yards Win...more
High-Rises Set to Dot Moscow's Growing Skyline...more
Trump to build high rise buildings in India...more
Bosnian Tower Round The Twist...more
Pune is skyscraper city in the making...more
World's tall building experts to convene in Dubai...more
Skyscraper Farms...more
SOM's Infinity Tower Wins International Best High Rise Architecture Award...more
40-storey skyscraper plan revealed at the former home of Newcastle Brown Ale...more
An egg-shaped skyscraper to be built in Moscow...more
Rogers New York Towers Approved...more
Disclaimer:
CTBUH does not necessarily endorse the views or content of the external web sites linked in the newsletter. Thumbnails in this newsletter are the property of the entities whose articles we link. A special thank you to
World Architecture News
and
Skyscraper News
for their ongoing support and photo usage permission.
To
subscribe
to the newsletter, visit
here
.To
unsubscribe
to the CTBUH Tall Building Newsletter, please click %%unsubscribelink%%
CTBUH, S. R. Crown Hall, Illinois Institute of Technology, 3360 S. State Street, Chicago, IL 60616 phone: 312-909-0253 fax: 610-419-0014 email: info@ctbuh.org web: www.ctbuh.org