UPCOMING EVENTS
Lehigh Khan Lecture Series
Bethlehem, USA
Remaking of Mumbai Summit
23 Apr 2008 - 24 Apr 2008, Mumbai

The Asiacre.com Inaugural Real Estate Summit will focus in-depth on the regeneration of the Mumbai city centre and suburbs. For more information visit

here

ASCE Structures 2008 Congress
24 Apr 2008 - 26 Apr 2008, Vancouver

The Structures '08 Congress is the first Congress to be held outside the continental United States with a theme of "Crossing Borders." For more information visit

here

IABSE Congress
17 Sept 2008 - 19 Sept 2008, Chicago

Creating and Renewing Urban Structures - Tall Buildings, Bridges and Infrastructure", Chicago, Illinois. For more information visit

here
NEW MEMBERS
Patron


DLA Piper


Gifford
Donor


Nabih Youssef & Associates
Participant


APH Capital Partners

ARC Studio Architecture + Urbanism

K.A.N. Development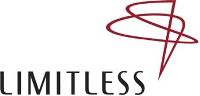 Limitless LLc


Lobby Agency


World Academy of Sciences for Complex Security
UPGRADED MEMBERS
Donor


Studio Gang Architects
COUNTRY LEADER NEEDED
Please visit the new tall buildings database section of the web site. We are currently looking for a leader for each country whose responsibility it would be to help maintain the list as well as keeping the Council up to date on activities within their respective country. If interested please contact
here
GET INVOLVED
The Council is always in need of help and volunteers - whether you are active professionally, still in college or retired. If you would like to get more involved with the Council, please contact us
here
TOP NEWS
New CTBUH Staff Positions
8th World Congress a Major Success

In line with recent successes and growth, the Council is pleased to announce the creation of 3 new full-time staff positions; a Research Manager, a Communications Manager and a Production Assistant. More detailed job descriptions and the application procedure can be found

here

. The deadline for receipt of applications is 30th June 2008. Interviews will take place in late July and it is hoped that the new staff will take up their positions at CTBUH HQ in Chicago in September.

March's 8th World Congress Dubai was a huge success. Almost a thousand delegates attended the event, representing 43 separate countries. The Congress, centered on the theme "Tall and Green: Typology for a Sustainable Urban Future", hosted presentations, seminars and workshops representing virtually every aspect of tall building development and sustainability. Visit the 8th World Congress

overview

and download all technical papers

here

.
INTERNATIONAL TALL BUILDING NEWS

Tour Signals Final Five

The competition is to design a new tower called Tour Signal which will be located on a site in La Defense in Paris... somewhere. So far a definite site hasn't been named although the towers do appear to have their own individual locations. Dozens of world renowned architects submitted plans but these have now been whittled down to a final five.......

link

Beetham's 51-storey Blackfriars tower goes to public inquiry

Developers Beetham hoped to avoid a lengthy and costly planning inquiry by reducing the height of the tower by 10 metres to address objections from English Heritage about the tower's impact on views from St James's Park and the lack of a joined-up planning strategy for tall buildings in north Lambeth and north Southwark......

link

Worlds Tallest Arch Planned In Bahrain

The Kingdom of Bahrain could soon make a huge leap onto the international architecture stage if a proposal by Muharaqui Studios is approved by high officials...it would be sited on one of the many man made islands that are being created to reclaim land from the sea and allow Manama to expand whilst preserving the desert to the south of the capital......

link

New Skyscraper Could Join Philly Skyline

The American Commerce Center is a 63-story, 1,500-foot tall giant planned by Walnut Street Capital and designed by the architecture firm Kohn Pedersen Fox...If built, [it] would tower approximately 525-feet over Philly's latest skyscraper. The building is planned to contain a 26-story hotel, several floors of retail, a public garden and plenty of office space. .....

link

Chengdu contract win for Atkins

Located in Chengdu, one of China's biggest cities with a population of 6 million people, the project comprises three towers with a five star hotel, an apartment complex, and an office tower. The design is themed around a crystalline form split into three, creating a grand gateway and new public space at its heart......

link
NEWS FROM THE COUNCIL
Chairman's Message

The world is starting to realize that buildings consume 50~60% of the world's energy ...with the rapid growth in population ...the carbon footprint of cities is unsustainable. ...

more

IABSE 2008 Congress

The CTBUH is proud to be a partner on IABSE's 2008 Chicago Congress: 'Creating and Renewing Urban Structures - Tall Buildings Bridges and Infrastructure' 17th-19th September 2008. For more on the delegate and sponsorship opportunities, click here......

more

CTBUH Call for Awards 2008

The prestigious CTBUH awards are being expanded this year, to recognize design and construction excellence across continental regions, as well as lifetime achievement. Deadline for receipt of nominations is 6th June 2008. For more and to download the 2008 Awards Brochure, click here. ...

more

ENR article on the Resurgence of CTBUH

"Tall buildings are alive and well and so is the [CTBUH], an international group dedicated to improving the quality of skyscrapers and cities. fter nearly collapsing at the turn of the millennium, the 39-year-old group reports it has more than doubled its membership in 18 months"....

pdf

CTBUH launches new tall building database

See the updated tall building lists in a variety of categories on the web ....

more

CTBUH Journal Editor Receives Award

Zak Kostura was selected by ACEC as their Young Engineer of the Year for 2008 ...

more
OTHER INDUSTRY NEWS
Lateral Growth Chokes the City....more
Eiffel tower extension, Paris, France....more
Moscows City Of Capitals....more
Build tall, save the world?...more
Sydney 2050: high-rise and car-free...more
A 'Slam Dunk' for developer of Brooklyn mega project...more
Tallest Tower Planned In Hull...more
New Skyscraper Proposed Near Comcast Center...more
CBD skyscraper reaches for 'sustainability' heights...more
Alsop Designs South West London Towers...more
Residential High-Rise May Rise at WTC Site...more
Ammans Tallest Designed By Fosters...more
Dubai delays opening of world's tallest building...more
Devon Energy Seeks Approval for High Rise in Oklahoma City...more
Turning Kuwaiti Super Tall Is Go...more
Arup launch new damping system for tall buildings...more
Chongqing Set For Pixelated Towers...more
Plans for Lexington skyscraper unveiled...more
Giving shape to big ambitions and tall buildings around the world...more
Bay skyscraper will be Wales' tallest building...more
Hilton Aims For First Gold Coast Hotel ...more
Panamas Blades Of Glory...more
Daekwon Park's Superstructure for Sustainable Skyscrapers...more
Dubai architecture: the tart turns tasteful...more
Disclaimer:
CTBUH does not necessarily endorse the views or content of the external web sites linked in the newsletter. Thumbnails in this newsletter are the property of the entities whose articles we link. A special thank you to
World Architecture News
and
Skyscraper News
for their ongoing support and photo usage permission.
To
subscribe
to the newsletter, visit
here
.To
unsubscribe
to the CTBUH Tall Building Newsletter, please click %%unsubscribelink%%
CTBUH, S. R. Crown Hall, Illinois Institute of Technology, 3360 S. State Street, Chicago, IL 60616 phone: 312-909-0253 fax: 610-419-0014 email: info@ctbuh.org web: www.ctbuh.org