UPCOMING EVENTS
International Urban Design Conference
06 Sept 2007 - 08 Sept 2007

"Waves of Change - Cities at Crossroads," Gold Coast, Australia. For more information go

here.

NCE Conference
13 Sept 2007

"Engineering Tall Buildings 2007", London, United Kingdom. For more information visit

here

CTBUH 6th Annual Awards Dinner
25 Oct 2007

Center Core, S.R. Crown Hall, Illinois Institute of Technology, Chicago.

More.

CTBUH Steering Group Meeting
25 Oct 2007

First meeting of the re-organized CTBUH Steering Group, Illinois Institute of Technology, Chicago.

More

.

ISEE 2007 International Symposium
02 Nov 2007 - 03 Nov 2007

"Elevator Evacuation during High-Rise Fires", Shanghai, China. To request additional information contact Dawn Helan Wang, ISEE Secretariat. Read more

here

CTBUH 8th World Congress
03 Mar 2008 - 05 Mar 2008

Dubai: "Tall & Green: Typology for a Sustainable Urban Future". Visit

here

to register or for program information and updated details

IABSE Congress
17 Sept 2008 - 19 Sept 2008

"Creating and Renewing Urban Structures - Tall Buildings, Bridges and Infrastructure", Chicago, Illinois. For more information visit

here
NEW MEMBERS
Supporting Contributor


Bovis Lend Lease


Turner Construction


Remaking of Mumbai Federation
Donor level


Hughes Associates, Inc.
Participant Level


Allford Hall Monaghan Morris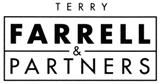 Terry Farrell & Partners


C/S Group
UPGRADED MEMBERS
Donor Level


Magnusson Klemencic Associates
TOP NEWS
CTBUH AWARDS 2007 RECIPIENTS ANNOUNCED
CTBUH 8TH WORLD CONGRESS

Chicago, IL

The Awards Committee has announced the 2007 CTBUH Award winners. The Lynn S. Beedle Achievement Award went to Lord Norman Foster, the Fazlur Rahman Khan Medal Award to Dr. Farzad Naiem, the Best Tall Building Award to Beetham Hilton Tower, and the Best Sustainable Tall Building Award to the Hearst Tower. Fellows are Leslie E. Robertson and Chandra Jha. For more information on attending the awards dinner on Thursday 25th October at S.R. Crown Hall, Illinois Institute of Technology or sponsoring tables,. . .

read more

Dubai, UAE

The deadline for paper submission (30th September) and early-bird registration (30th November) is fast approaching. For registration and news on latest speakers, visit our web site. We are currently organizing sightseeing tours around Dubai and surrounding Emirates in addition to Technical Visits that include the Burj Dubai, the Emirates Tower, and the Burj Al Arab. Architectural tours before and after the tour include Abu Dhabi, Kuwait, Qatar and more.
INTERNATIONAL TALL BUILDING NEWS

LA DEFENSE SLINKIES

A new high-rise project was proposed for the La Defense in Paris, France. Designed by PCA Architects, the PB 22 Towers resemble a slinky with emphasized balconies. These floor plate balconies also provide solar shading......

link

SAN FRANSICO SHORT LIST

Long awaited designs were released today for a San Francisco high-rise and Transbay Terminal project. There are 3 competing proposals that include a building in the 1200 feet range that is hoped to fund the terminal. The city hopes the structure is iconic but green addition to the skyline that employs the latest seismic safety systems......

link

CHICAGO SILVER LEED

The first residential tower to receive a Silver LEED rating (USGBC) is in the final completion stage in Chicago, IL. 340 on the Park was built with locally produced and recycled materials and also employs an erosion control program and had a clean air system during construction.....

link

TORONTO INTERSECTION

Sitting at the intersection of Bloor and Younge Streets, 1 Bloor will be one of Canada's tallest buildings. It was designed by the Kazakhstani developer, Bazis International's in-house architects to create a "dialogue" that represents the two cross streets: "playful, retail character of Boor, and the more conservative office and condo buildings of Younge".....

link

VIETNAM COMPOUND

The Hanol Landmark Tower is set to start construction soon with a reported governmental approval of he 70-story building. The high-rise is part of a larger project of three buildings housing hotel, offices, apartments, convention center and medical facilities. The tallest tower is supposed to rise just below the Empire State Building .

link

MOUNT FUJI

Utopian dreams rise high in this 13,213 ft building towering over Tokyo. With a base area of six square-kilometers, the structure takes after neighboring Mount Fuji and has a futuristic name - X-Seed 4000 - to match.

link
NEWS FROM THE COUNCIL
Chairman's Message

Welcome to our new format Newsletter that combines the Tall Building Newsletter and CTBUH Email Update...

read here

New CTBUH Journal

The CTBUH is pleased to announce the release of the Summer Edition of the CTBUH Journal, edited by Zak Kostura....

more

IABSE Conference

Call for papers issued for IABSE 2008 Congress: "Creating and Renewing Urban Structures - Tall Buildings, Bridges and Infrastructure"...

more

ISEE 2008 Congress

Call for papers has been issued for the ISEE 2007 International Symposium on "Elevator Evacuation during High-Rise Fires"...

more

CTBUH Response to IBC

A press release was issued on the Council's response to the ICC egress code proposal that calls for an additional exit stair.....

more

CTBUH Member Publication

Prof. Mir Ali honors Dr. Lynn Beedle by publishing his teachings in "The Skyscraper and the City: Design, Technology, and Innovation"...

more

CTBUH Member in the News

Congratulations to CTBUH Steering Group member, Dr. W. Gene Corley, on receiving a National Engineering Award .....

more

Skycourts Research Survey

Researcher Milind Khade of the University of Nottingham, UK asks for input to his environmental research into skycourts....

more
OTHER INDUSTRY NEWS
Do skyscrapers belong in the modern world? more
CABE and English Heritage tighten tall building guidelines. more
Building types study at Architectural Record online. more
Remaking of Mumbai Federation signed a memorandum of understanding with the CTBUH. more
70-story Hanoi Landmark Tower will be tallest in Vietnam. more
Will Seoul be home to the world's second tallest building? more
London's Merchant Tower by Perkins + Will approved. more
New 54-story tower north of Tel Aviv in Zameret Park. more
Top 10 Green Skyscrapers compiled by Jon Schroeder from Portland State University. more
Chicago's Elysian Tower is a retro style high-rise reminiscent of the 1930's. more
Atkins wins award for office complex in Kuwait. more
Dubai's Nakheel building to be taller than the Burj Dubai's expected height. more
Diamond of Istanbul planned as three towers with a central spine and bio-climatic design. more
Elegance is the way forward in today's super tall towers. more
Shanghai World Financial Tower catches fire reportedly from welding. more
South London green skyscraper to make its own electricity. more
Dismantling 9/11 damaged high rise is like watching construction in reverse. more
Disclaimer:
CTBUH does not necessarily endorse the views or content of the external web sites linked in the newsletter. Thumbnails in this newsletter are the property of the entities whose articles we link. A special thank you to
World Architecture News
and
Skyscraper News
for their ongoing support and photo usage permission.
To
subscribe
to the newsletter, visit
here
.To
unsubscribe
to the CTBUH Tall Building Newsletter, please click %%unsubscribelink%%
CTBUH, S. R. Crown Hall, Illinois Institute of Technology, 3360 S. State Street, Chicago, IL 60616 phone: 312-909-0253 fax: 610-419-0014 email: info@ctbuh.org web: www.ctbuh.org